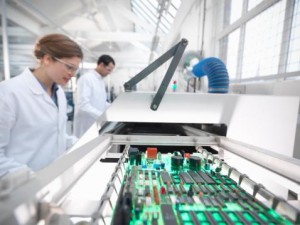 Progel Engineering can activate services for rapid prototyping, modelling and for the electronic part, as well as internal laboratories, and has a proven and powerful network of companies specialised in prototype development.
The internal laboratory is equipped with a solid technological infrastructure and latest generation instrumentation designed to perform stress tests, precompliance, life and reliability testing.
Our experience teaches us that it is fun and very productive working on a prototype in the laboratory, at the same time reaping the skills of planning, mechanical, electronics and software technicians, instrumentation engineers, technical experts in regulatory activities and technical experts in risk management.