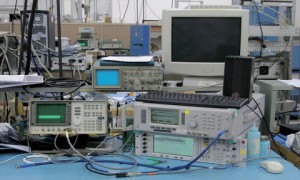 Our approach is methodical from the very moment that the "user specification" is defined with the customer. We have a long experience in the design of electronic devices and their integration into mechanical systems. Our staff size, test and optimise kinematic chains for micro movements or systems with high dynamics.
The approach to the engineering phase covers all the steps related to GMPs for designing medical devices.
From the very beginning of the project, we work according to the IEC and the ISO 14971:2009 standard.
The company relies on internal expertise regarding electrically power-assisted or hydraulic devices, systems of measurement and acquisition, portable devices with particular characteristics of usability and autonomy, and "rugged" devices.
Many years of activity have allowed us to consolidate partnerships with a network of laboratories able to offer activities for stress, seal and fatigue tests, tests of type, precompliance and compliances according to the IEC EN 60601-1 standard andseveral of its details.
Engineering activity does not stop at the completion of the product but continues according to the objectives of the customer, with activities such as:
Engineering of assembly and testing systems
Automation of the production process
Life cycle management and product improvement
Technological upgrading and monitoring of obsolescence
ISO 9001 and ISO 13485 certification is the natural complement to our way of working.